The Poetry Business: Digital Residencies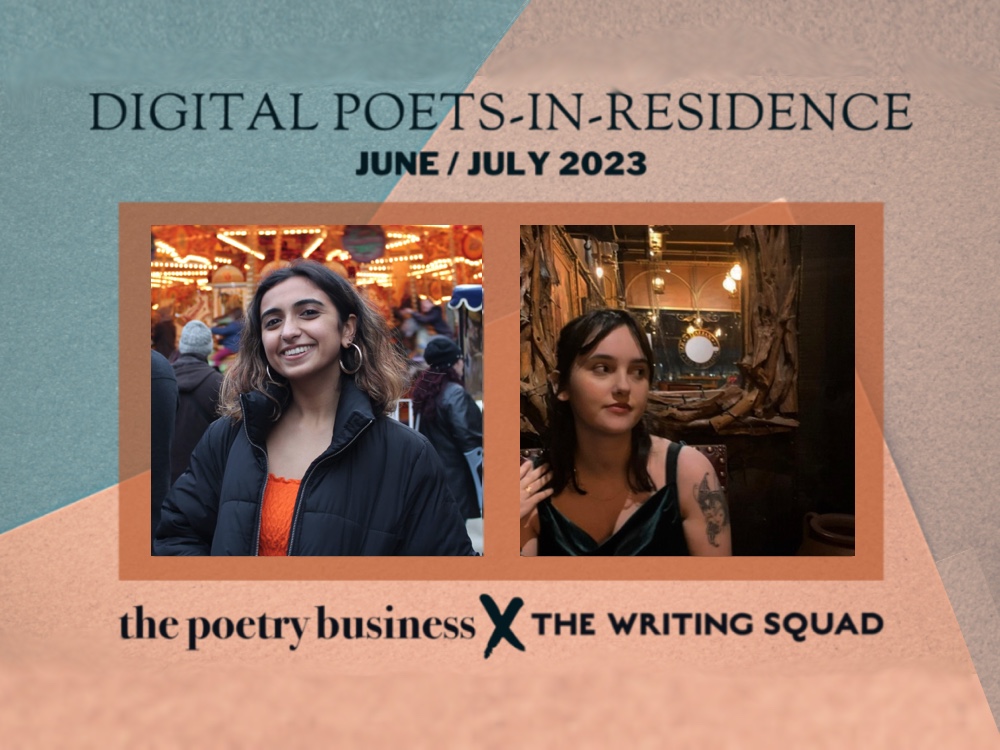 _
Based in Sheffield The Poetry Business is a publisher and writer development agency with a strong reputation for discovering, developing and publishing outstanding new poets. They publish books and pamphlets as Smith | Doorstop, publish The North magazine and hold writing days and workshops. We've been partners since the Squad started and recently have worked together on a series of digital residencies.
In our first round, a Squad poet took up residence on The Poetry Business website, producing blog posts, audio clips, writing prompts and more. It was up to them to decide what shape the content of their residency took. That freedom of choice continued in our second round, this time pairs of Squad poets had two months to bounce off each other and come up with joint or individual contributions, which you can explore here, or find out more about the poets who took part from the links below.
The first Poet In Residence, hosted throughout February, was Helen Bowell.
March '21: Lenni Sanders
April '21: Lydia Allison.
May '21: Ila Colley
June '21: Hannah Hodgson
August: Jessica Wood
September '21: Nasim Asl
October '21: Ruth Yates
November '21: Prerana Kumar
January '22: Jasmine Gray
February '22: Elizabeth Gibson
February March '23: Celestine Stilwell & Ruth Awolola
April May '23: Chloe Elliott & Emily Pritchard
June July '23: Karishma Sangtani & Kayleigh Jayshree
Back to
all projects
TO THE TOP