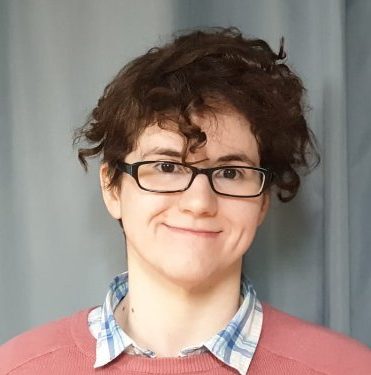 Elizabeth Gibson
Upcoming Events:
---
Elizabeth Gibson is a writer, photographer and linguist based in Manchester. She has an Integrated Professional Masters in Languages from the University of Manchester, and has lived in France, Spain and China.
Liz won the New North Poets Prize at the 2017 Northern Writers' Awards, was shortlisted for the Poetry Business' 2018 New Poets Prize, and won Second Prize in the Poetry Society's 2016 Timothy Corsellis Prize for war poetry.
In 2020, she was Highly Commended in the Bangor Poetry Competition, and longlisted for the Penguin Random House Write Now programme, with her queer YA novel-in-progress.
Her writing has appeared in Antiphon, Atrium, Cake, Confingo, Far Off Places, Gigantic Sequins, Ink, Sweat & Tears, Litro, Popshot and Strix. She is a featured poet in Introduction X: The Poetry Business Book of New Poets, the Poetry School anthology GASP, and the Mancunian Ways anthology from Fly on the Wall Press.
Elizabeth edits Foxglove Journal, is a Young Ambassador for the LGBTQ+ charity AKT, and curates the newsletter for Village Bakers, a social group based in Manchester's Gay Village. She has been a Digital Reporter for Manchester Literature Festival since 2012.
She blogged her travels during her degree at https://lgfrance.blogspot.co.uk.
---
Recent work:
'What I always wanted poetry to tell me'
Back to
all writers
TO THE TOP