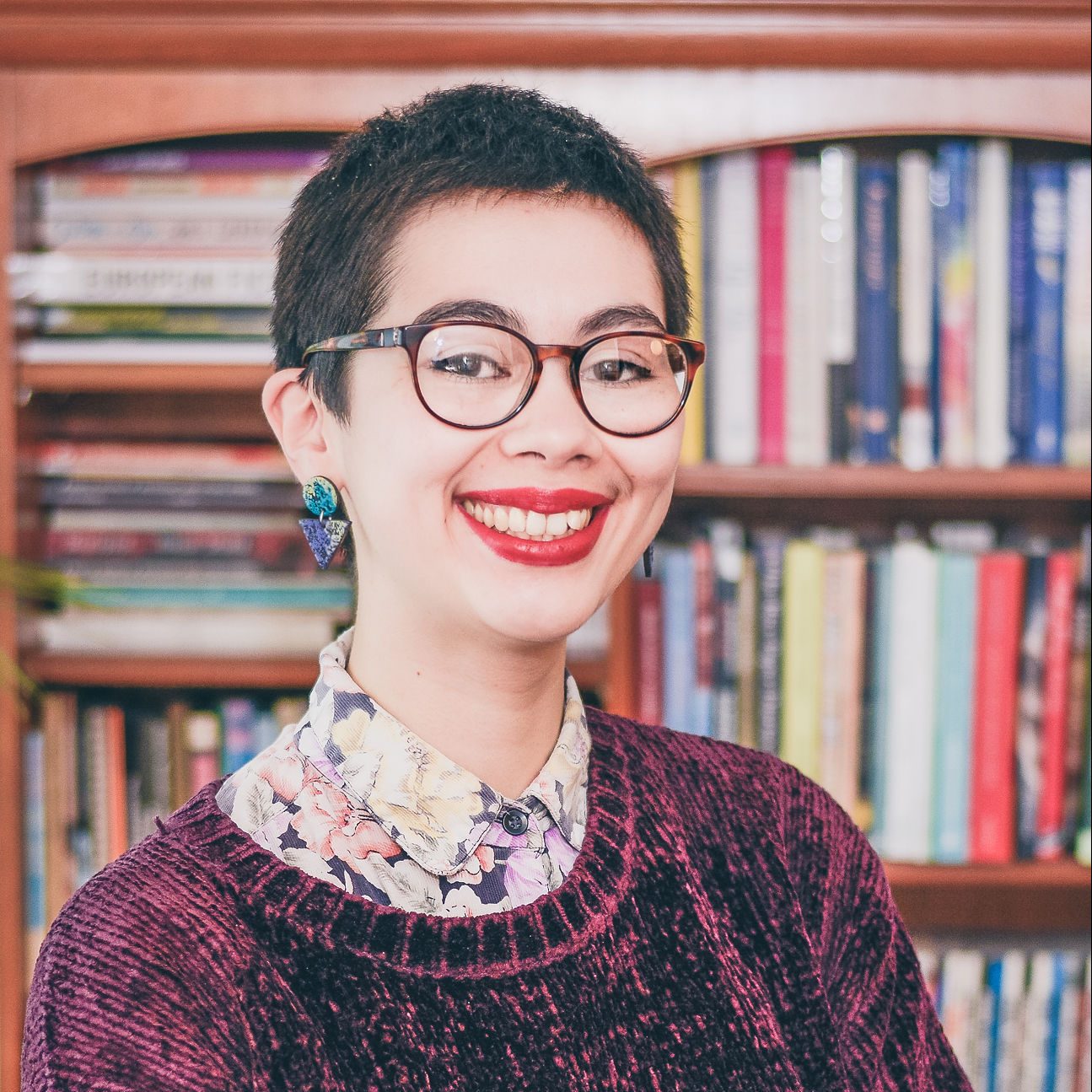 Helen Bowell
Upcoming Events:
---
Helen Bowell is a poet, producer, editor, critic, writer (you name it) currently based in London. Her debut pamphlet The Barman is published with Bad Betty Press and traces a relationship with an unnamed barman backwards through time. Read more here.
Along with fellow Squad writer Jasmine Simms and artist Lily Arnold, she is a co-director of Dead [Women] Poets Society, a live literature organisation which 'resurrects' women poets of the past, currently on an Arts Council England funded national tour. In this role, she co-guest-edited the Autumn 2020 Modern Poetry in Translation focus on dead women poets. @deadwomentweet
Helen is a Ledbury Poetry Critic, and an alumna of the London Library Emerging Writers Programme, London Writers Awards, and the Roundhouse Poetry Collective. She was a commended Foyle Young Poet in 2010 and 2011. In 2020, she won the Bronze Creative Future Writers' Award and in 2021 was commended in the Mslexia Poetry Competition. She was Poetry Business's digital Poet in Residence February 2021.
Her poems have appeared in bath magg, Poetry Birmingham, The Willowherb Review, harana poetry, Ambit, The Fenland Reed, Strix, Manchester Review, Introduction X: The Poetry Business Book of New Poets (2017) and elsewhere. She works at The Poetry Society.
Her current projects include working on a series of poems queering Arthurian legend, and figuring out how to incorporate theoretical physics into her practice.
Back to
all writers
TO THE TOP