Back to
all news
Squad Writers Join the Board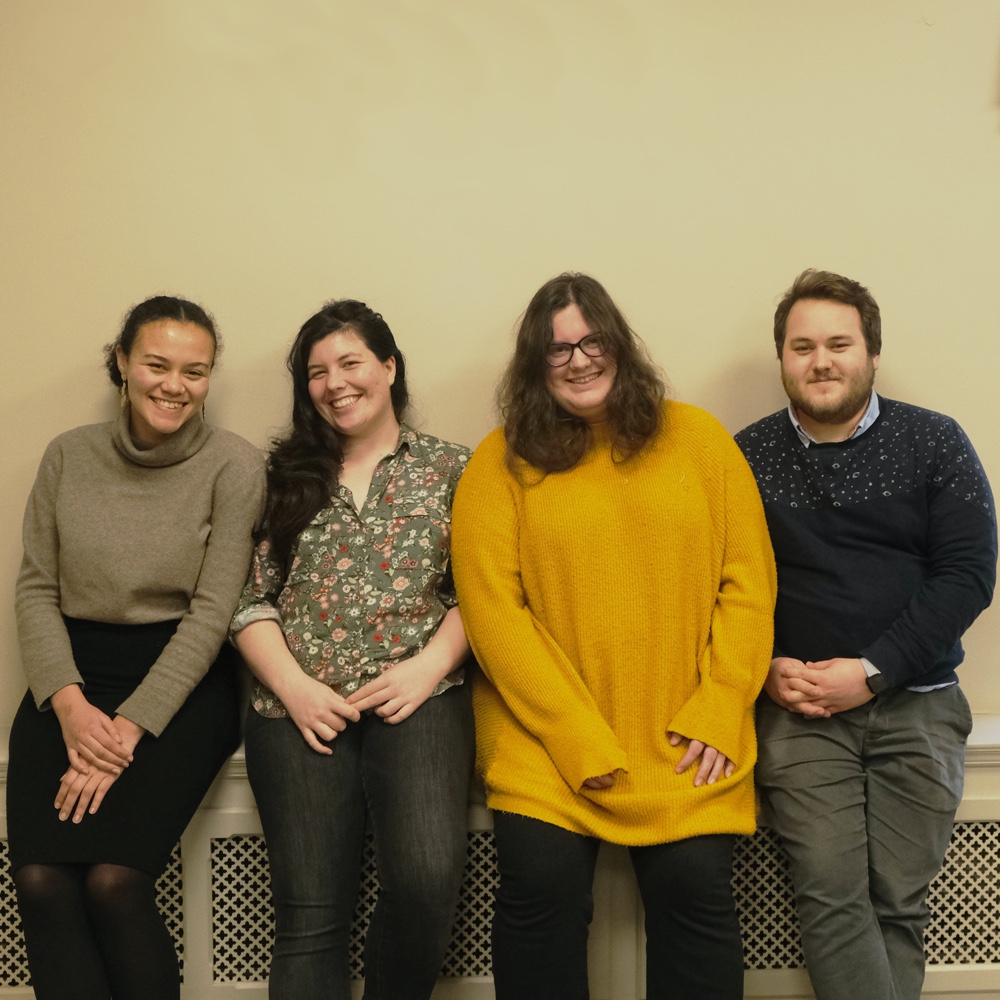 At our January meeting we welcomed two more Squad writers to our board. Following an open call Jasmine Simms and Gregory Kearns were interviewed and then invited to become directors of the company.
Jasmine (2nd left) and Gregory (on the right) join Jessica Wood and Sarah Gonnet. Jas joined the Squad as part of the 2012 intake and Gregory as part of Squad 8 in 2016.
Squad Chair, Sophie O'Neill says, "We have always tried to have at least 50% of our board made up of writers from the Squad. Their presence and experience fundamentally changes our perspective and ensures our principle of being led by the changing needs, ambitions and circumstances of Squad writers is embedded in the organisations leadership. Now it is non-Squad members who are underrepresented so we will have to do some more recruitment!"
Gregory says, "It is impossible to overstate how valuable the writing Squad has been to me and a writer and a person in general, so it's an immense privilege to become a board member and do what I can to help further the aims of the organisation in the future, and ensure more Squad activities happen in Liverpool." Jasmine says, "I am delighted to join the board alongside Greg to play a role in an organisation that has given so much to me in my career so far. ~I'm excited for what the next few years will bring."
Previous Squad writers who have served on the board are BBC Radio Producer Jessica Mitic, playwright May Sumbwanyambe and civil servant and musical lover Chaz Josephs.
TO THE TOP