21st August 2021
Too Much World At Once – Reading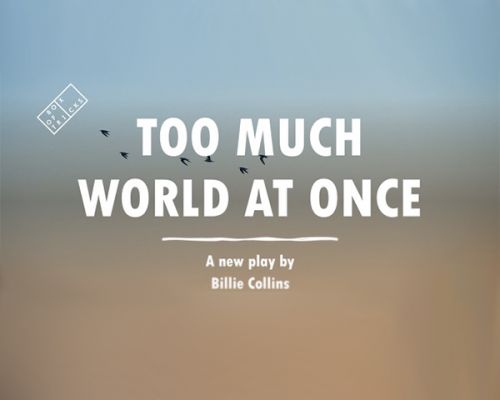 Billie Collins' play Too Much World At Once  – developed with Box of Tricks Theatre – will have a public reading at the Stephen Joseph Theatre, Scarborough on August 21st.
More details below:
And I am struck by lightning, by this thought, by thinking – the world will not be kind to us. Because we haven't given it a reason to be."
The world turns. Dark clouds gather. Chaos is on the horizon.
On his fifteenth birthday, Noble transforms into a bird. Thousands of miles away, his sister Cleo is stationed on a remote island with the British Antarctic Survey. The birds have disappeared. Noble needs to reach her. Lying low until it's time to take flight, he finds solace in misfit Ellis while his mum Fiona desperately tries to stop their home from falling apart.
A lyrical, theatrical journey that spans continents and lives, Too Much World at Once is an urgent coming-of-age story for our times.
Box of Tricks Theatre Company are a part of the SJT Associate Companies. They are a theatre company  that champions the next generation of playwrights, producing top quality new plays on local and national stages. Find out more about them on their website.
Back to
all events
TO THE TOP