21st November 2017
Thorn Unbound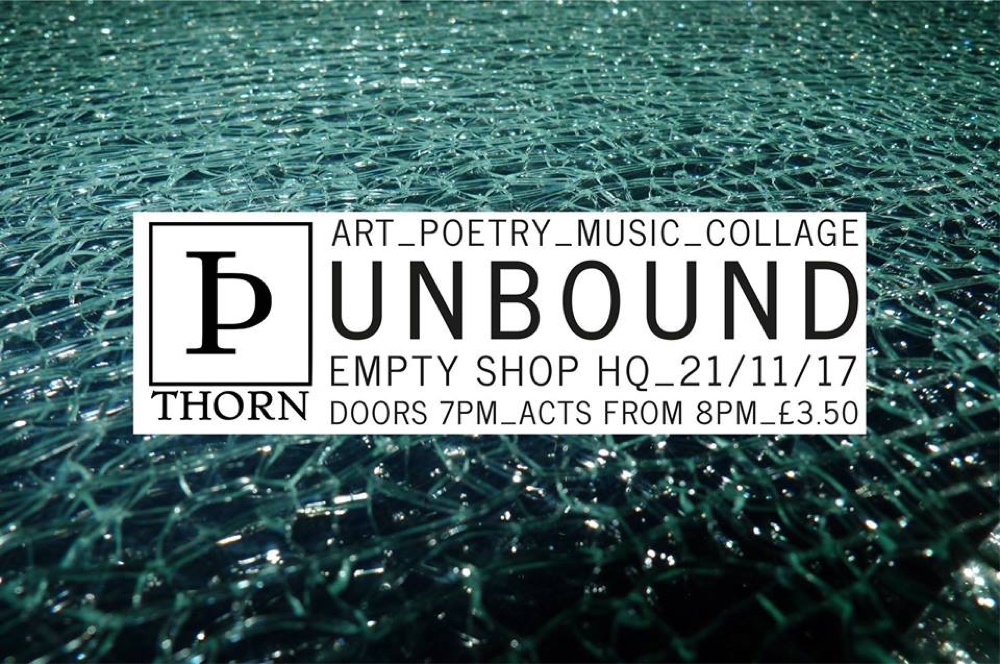 Thorn is back – to celebrate the new academic year they're bringing you: Unbound: an evening of collaging, live music and poetry.
In a world where dividing lines have become so common, they want to blur them – giving you a chance to create a collage with materials we provide in response to music and poetry.
7 pm Empty Shop HQ £3.50 to have a drink and enjoy the poetry and music, whilst creating a collage piece of art.
Thorn exists in Durham to blur the boundaries and push art further. Check out thorndurham.com for more details or email admin@thorndurham.com to ask about getting involved.
*Instagram*: https://www.instagram.com/thorn.durham/
*Facebook*: https://www.facebook.com/thorndurham/
Back to
all events
TO THE TOP