12th April 2023
Salford Arts Open Mic Night feat. Liz Gibson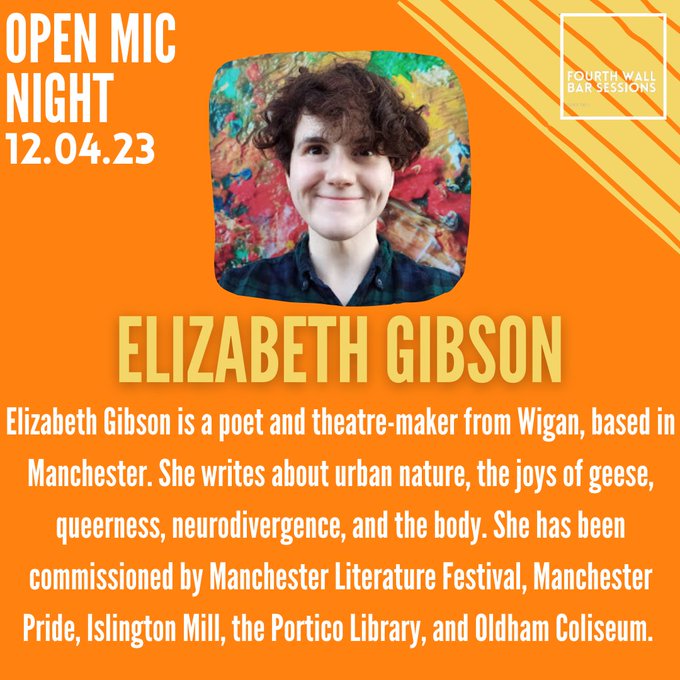 Squad writer Liz Gibson will be performing at this open mic night- she said her last performance with Salford Arts was  "one of my favourite gigs I've ever done"!
Join us in the Fourth Wall Bar for an evening of live performances from music to poetry, storytelling to comedy- all are welcome! 
Tickets are £3. Performances start at 7:30pm.
Back to
all events
TO THE TOP