Back to
all news
The Squad at Durham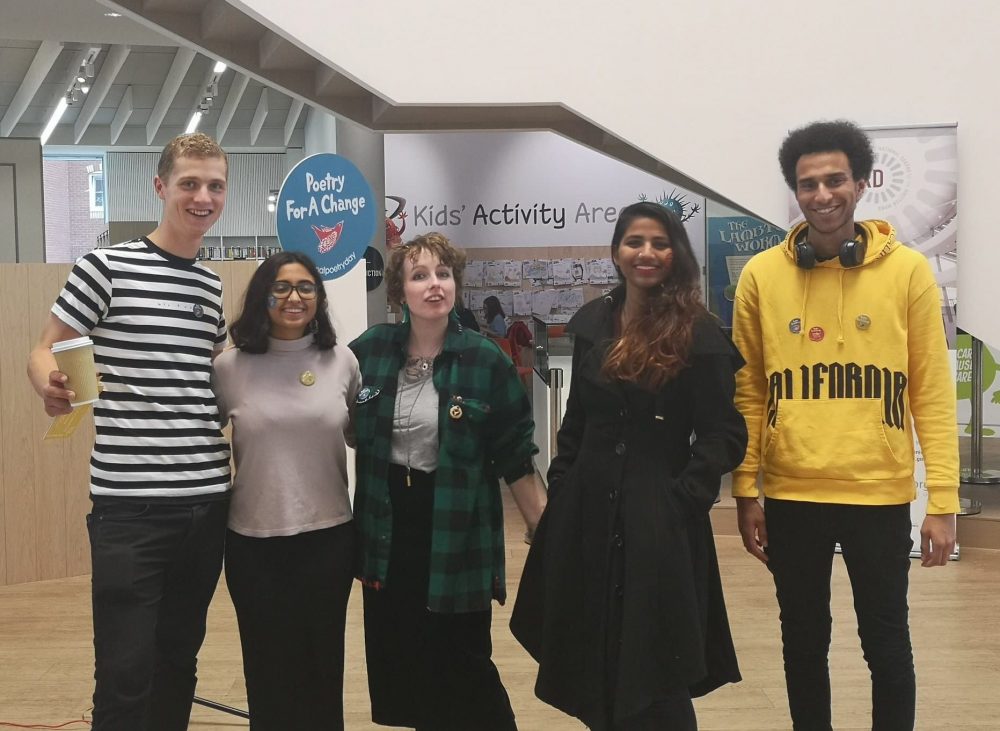 Four Squad writers are now executive members of the Durham University Poetry Society. From the current Squad are Fahad Al-Amoudi, Beth Davies and Prerana Kumar, and from last year's Squad 8 is Kym Deyn. Comprising four of the five available executive member roles, the Squad writers help to lead and organise the society and its events.
The society organises slam and open mic nights, workshops – including an upcoming event with Susie Mccomb, a local expert in rhyme – and their online journal, The Gentian, as well as smaller write-ins and editing sessions.
Their next event is Durham's first Slam Poetry Competition! 'Four Letter Word' will take place on Friday 16th November at Caedmon Hall, College of St. Hild and St. Bede, Durham and will feature twelve poets from the local area competing to be crowned champion! Ruth Awolola is the sacrificial poet and Sean Colletti is the special guest, with judges including spoken word poet Sarah Crutwell and Teesside University lecturer Andy Willoughby. Tickets are £3.50 or £2.00 for DUPS members. Email poetry.society@durham.ac.uk for more information.
TO THE TOP