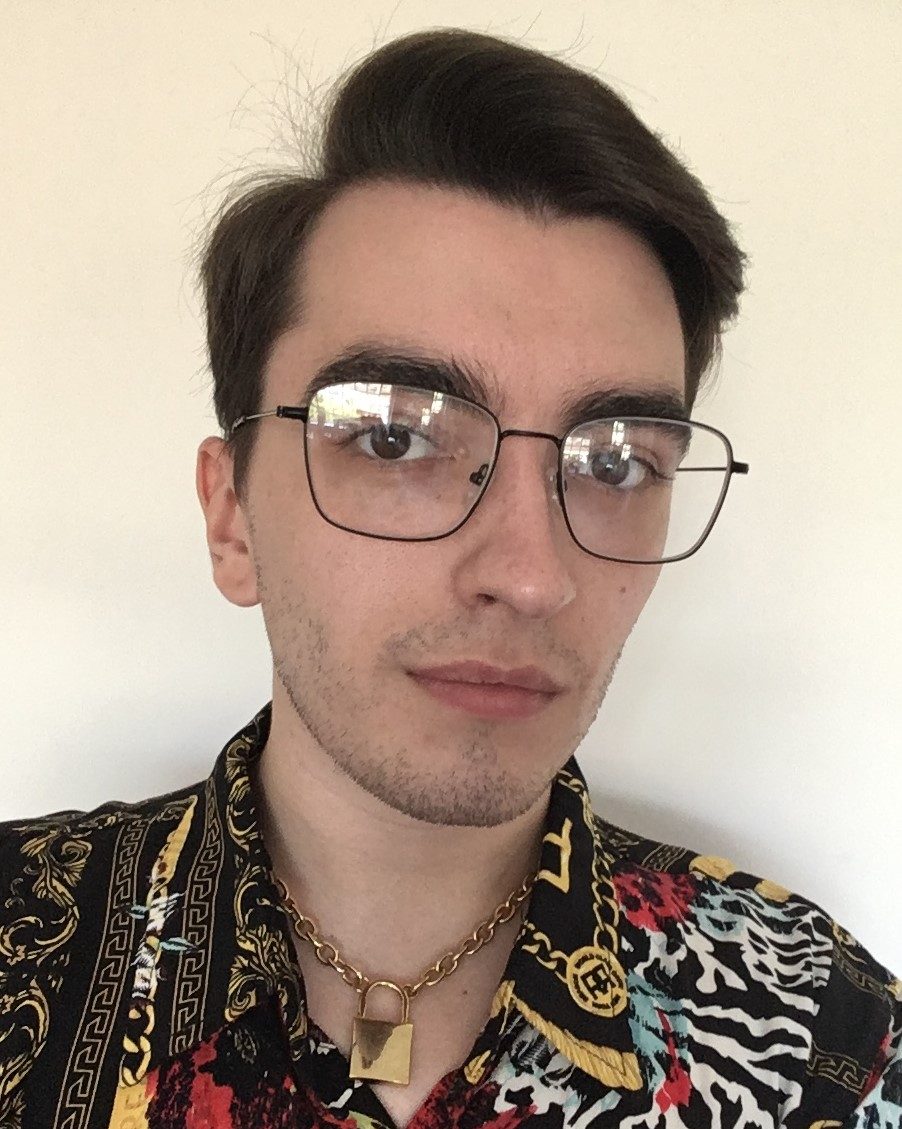 Gabriel Evans
Gabriel Evans is a poet, fiction writer, and illustrator. His work often combines all three forms to explore themes including sexuality, gender, and the body.
Gabriel's short story 'True Love Forever and Ever and Ever' won the 2015 Stoke-on-Trent Literature Festival's Too Write contest. In 2016, Gabriel joined The Writing Squad (Squad 8) and started studying at the University of York. He quickly became an editor for The Looking Glass Anthology, a creative writing collection written and published annually by UoY students; Gabriel's poetry has featured in the last three volumes, the last two of which he also illustrated.
Gabriel's poetry has featured in York's Festival of Ideas and Durham's The Gentian. He created artwork for the University of York's Mental Health Day exhibition in 2018. His poetry and illustrations featured in the 2019 volume of The York-Juba Anthology, an international publication combining work from students at the Universities of York and Juba (South Sudan). Gabriel has edited and written book reviews for Vintage Life magazine.
After completing his English and Related Literature degree at the University of York, Gabriel has gone on to focus on his creative projects. He is currently composing his first novel, a multimedia work about a group of sixth form students; alongside this, Gabriel continues to upload illustrations to his Instagram account, @dailydragdoodles.
---
Recent work:
Back to
all writers
TO THE TOP