28th September 2021
Poetics of Home: Cultural Hybridity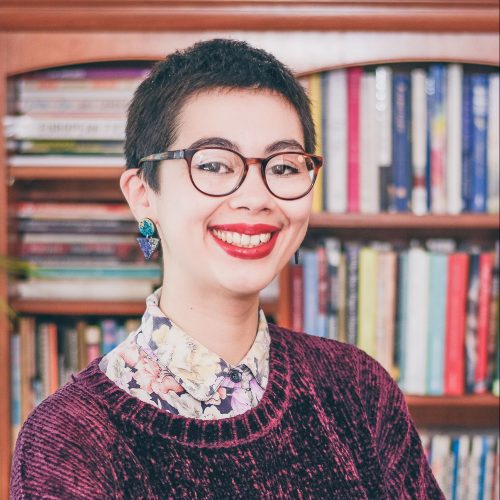 What is hybridity? Are we not all in a sense hybrid? Lucienne Loh talks to poets Will Harris, Jay Ying, and Helen Bowell about living between cultures and hyphenated identities, and how they find their own creative voice in that space.
Will Harris is a London-based writer. He is the author of RENDANG (Granta, 2020). His second book will be called Weather & Address.
Jay G Ying is a Chinese Scottish poet and MFA student at Brown University. He is the author of three poetry pamphlets: Wedding Beasts (2019), Katabasis (2020), and TRAVESTY58 (2022). He is a Contributing Editor for The White Review.
Helen Bowell is London-based poet and co-director of Dead [Women] Poets Society. She is a Ledbury Poetry Critic, and an alumna of The Writing Squad and the Roundhouse Poetry Collective. Her debut pamphlet is forthcoming from Bad Betty Press. She works at The Poetry Society.
Dr. Lucienne Loh is Senior Lecturer in English Literature at the University of Liverpool. She is co-founder, with Dr. Alex Tickell, of the British Chinese Studies Network and is working on a project on British Chinese cultural responses to racism.
Back to
all events
TO THE TOP