29th November 2023
7-9pm
Bi+ Lines Launch at National Centre for Writing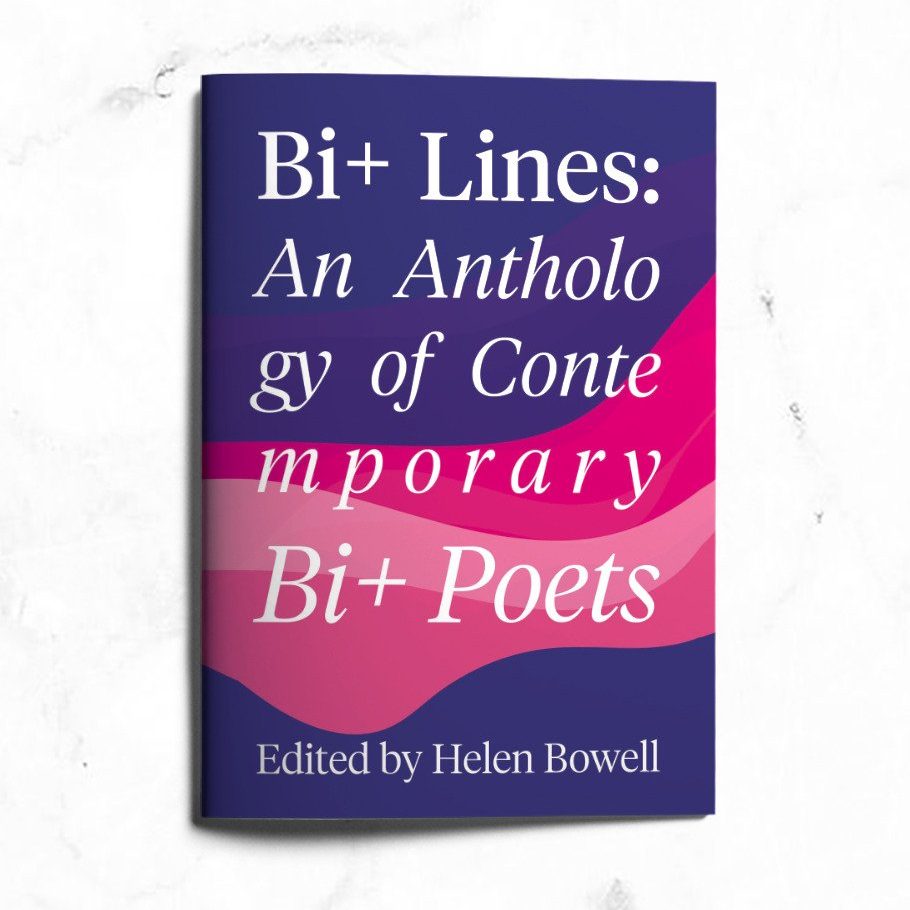 Join us to celebrate the launch of the first ever anthology of bi+ poets. Hosted by the book's editor and poet Helen Bowell, at this event we will hear from contributors Hetty Cliss and Viv Kemp as they explore in-betweenness.
The anthology collects new poems by more than 40 poets, ranging from well-known to brand new voices from around the world. Themed around the idea of in-betweenness, these poems look at love and acceptance, at biphobia and belonging, at families and trust, and at how we can use poetry to express our desires, fears, and hopes. With new work from poets including Troy Cabida, Jen Campbell, Golnoosh Nourpanah, Shivanee Ramlochan, Jake Wild Hall and more, Bi+ Lines offers an insight into diverse stories that are often erased. Pre-order the book here.
This launch event is open to everyone, but it will also include an open mic for bi+ poets only! That means people who identify under the bi+ umbrella (including, but not limited to, bisexual, pansexual, queer and questioning). We invite you to share one poem about in-betweenness (but you can interpret that very loosely indeed), lasting no longer than 3 minutes max. Arrive early to sign up. If you're unsure whether you "count" as bi+, you probably do. See this page for more.
Back to
all events
TO THE TOP