Back to
all news
Emma & Malika Join the Team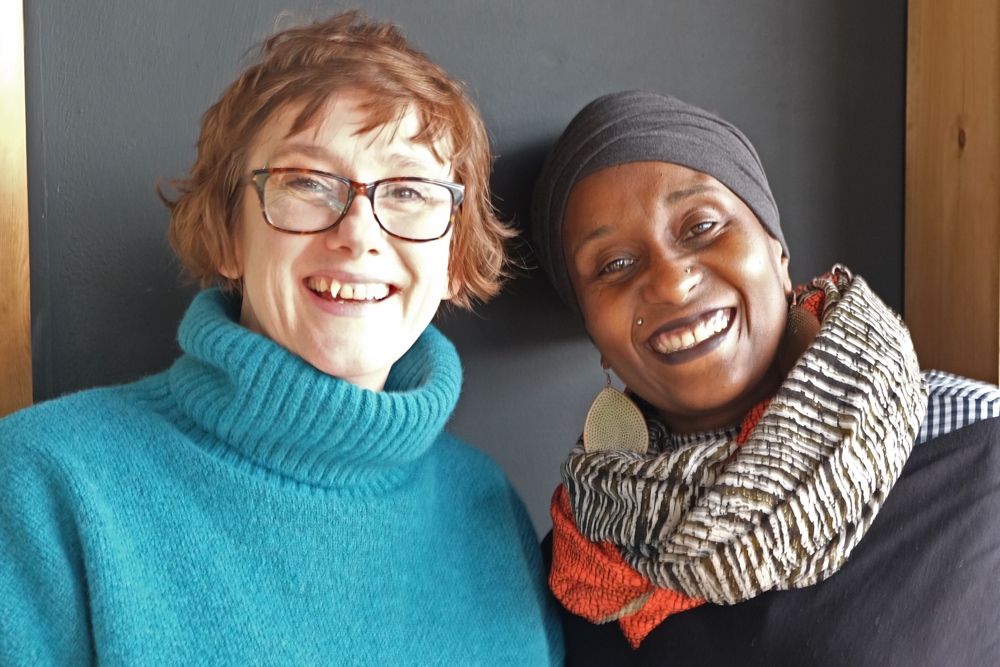 We are very excited to be announcing today the two writers joining the Writing Squad core team to work alongside Jenn and Stevie – Emma Adams and Malika Booker.
Director Steve Dearden welcomed them at what is a crucial time, "In January we recruit another 30 talented writers aged 16-21 with whom we will work over next two years. Having Emma and Malika on board will make that an extra enticing proposition to young scriptwriters and poets out there."
Emma and Malika will join novelist Jenn Ashworth and poet and artist Stevie Ronnie to deliver the Squad's programme of workshops, projects and one to one wrier development.
The Writing Squad's chair Sophie O'Neill said, "There was stiff competition for these roles, Malika and Emma stood out not only for their exceptional talent and experience, but also for the excitement and enthusiasm they showed for working with and developing the work of our Squad writers."  
Emma Adams is a playwright, screenwriter and dramaturge from Bradford. Her writing ranges between dark political satire for adults and adventure comedy for children. She's written plays to be performed in houses, swimming pools and graveyards (as well as on stages). Emma has worked with Red Ladder, Slung Low, Chris Goode, West Yorkshire Playhouse, Theatre 503, Freedom Studios, Ovalhouse and Paines Plough. Three of her plays have toured nationally and two (Ugly and Animals) are published by Oberon books.
Emma says, "I am excited to be joining The Writing Squad. It's the start of a new creative adventure and I cannot wait. Words and stories form our understanding of the world, so to be working with the Squad writers as they hone the stories that will shape our future is a huge privilege."
Malika Booker's writing spans poetry, theatre, monologue, installation, and education. She has worked with Arts Council England, the BBC, British Council, Wellcome Trust, National Theatre, Royal Shakespeare Company, Arvon, and Hampton Court Palace. She also ran 'Malika's Kitchen', a writers' collective based in London and Chicago.  Her latest poetry collection Pepper Seed is published by Peepal Tree Press and she is featured in Penguin Modern Poets 3 with Sharon Olds and Warsan Shire.
Malika says, "The most exciting aspect of this post is the ability to have an input and impact on our future writers. I can't wait to discover, encourage, motivate, shape and enable the discovery of voice, building of poetic knowledge of writing and performance craft and to feed into our thriving national literary industry. I relish the opportunity to be able to contribute my skills to this groundbreaking organisation."
Malika and Emma begin their new roles in January 2018.
TO THE TOP