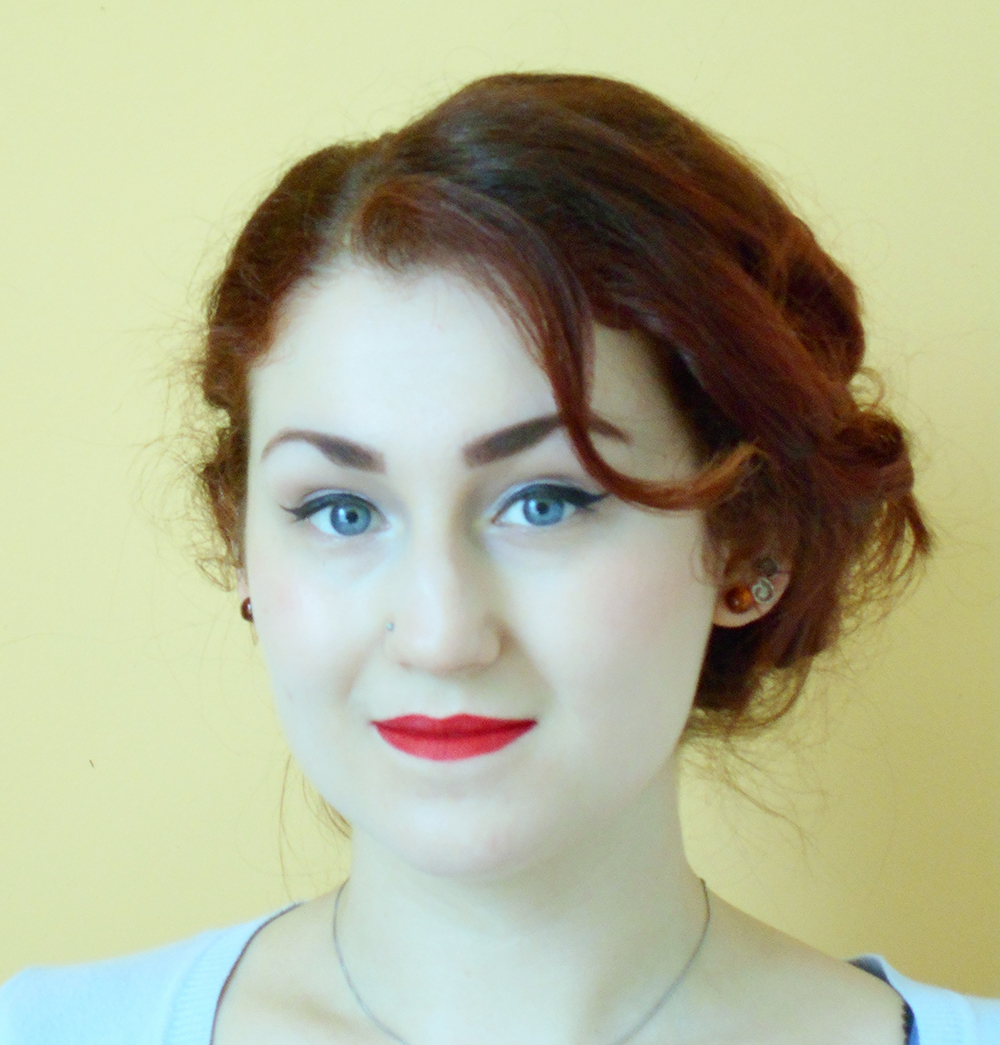 Katherine Henderson
Katherine blogs about vintage fashion, lifestyle and self-care.  Her poetry looks at the female body, self-portraiture, mental health and relationships. Having started writing mainly for performance, her work still draws heavily on sound to give it a distinct voice. She has competed in and won several slams, including Best of Sheffield 2011, and went on to perform at the Lyceum Theatre in Sheffield, supporting Benjamin Zephaniah as part of Off The Shelf Literature Festival (2013). She is currently awaiting the publication of several poems in anthologies including Verse Matters by Valley Press and The Book of New Poets by The Poetry Business.
Katherine is starting to explore cross-discipline ways to work, having participated in the Writing Squad's Behind The Mirror workshop on poetry and photography. She is also putting together a zine based on her series of drawings called #projectladybutts which celebrates all kinds of femme beauty.
Katherine recently did a reading at the launch of the Grow Wild project, which, in association with Kew Gardens, celebrates native UK flowers and fungi. She was proud to present work by young writers from South Yorkshire, written in response to the beauty of UK nature.
---
Recent work:
TWO POEMS - MYTHS OF THE NEAR FUTURE
DAILY DEVOTION - FOXGLOVE JOURNAL
Back to
all writers
TO THE TOP