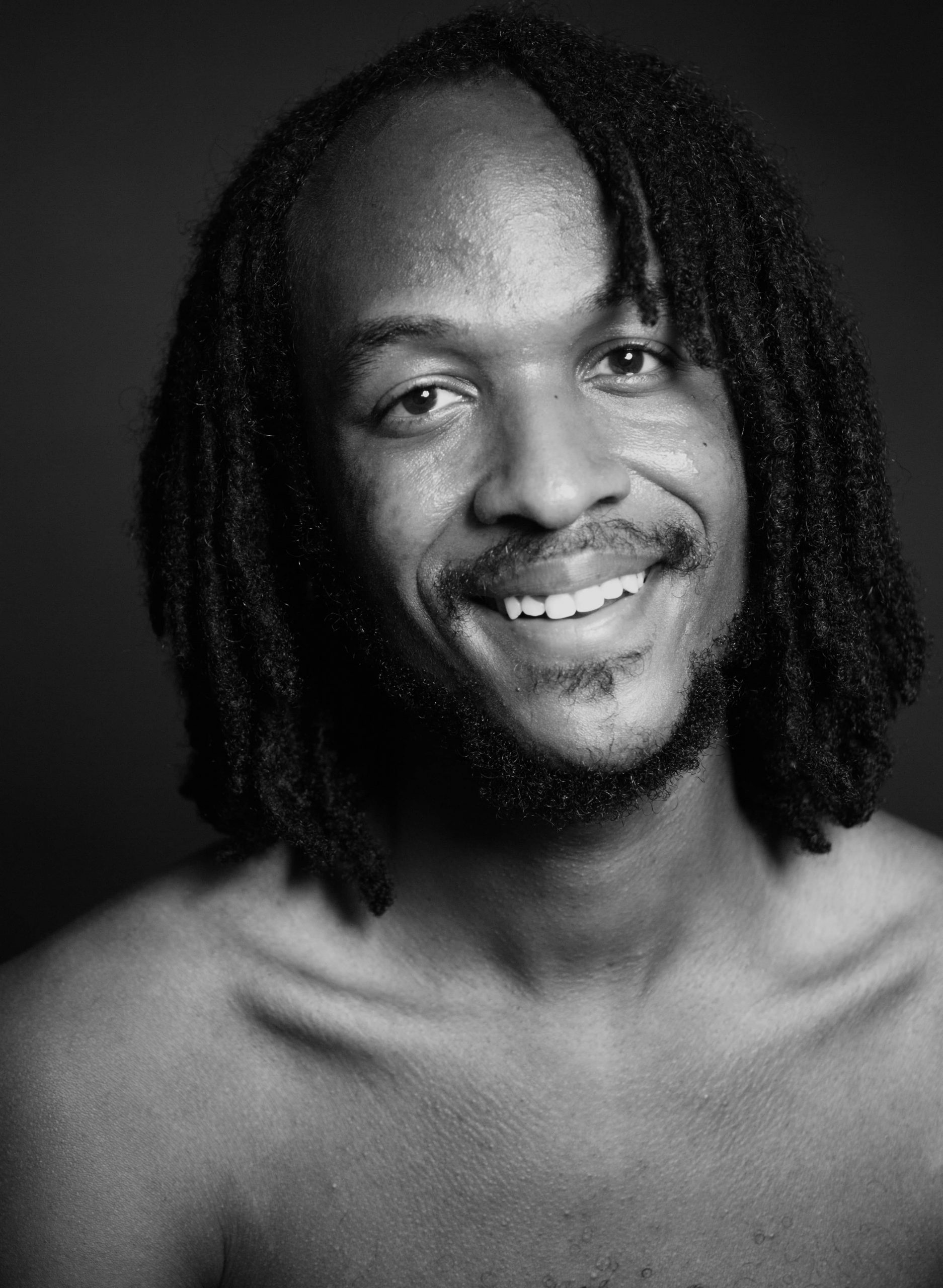 Jamal Gerald
Upcoming Events:
---
Jamal Gerald is an artist and writer based in Leeds. His work is conversational, unapologetic and provocative with a social message.
He makes work that he wants to see, intending to take up space as a Black queer person. He is the Artistic Director of Dudaan (du-darn), a Black queer enterprise – set up in November 2021. It produces his work – and creates opportunities, safe spaces and support systems for Black queer artists in the North.
Jamal started his career with Leeds Young Authors (LYA), a creative writing and performance group. With LYA, he has competed in poetry slam competitions nationally and in the USA, one being Brave New Voices in San Francisco.
He has made work in many different forms, such as a solo show where he shares autobiographical stories about being Black and gay; to having one-to-one conversations about privilege; to stripping down to his underwear in the city centre of Leeds in a short film;
an interactive performance exploring free speech; to honouring and invoking the energies of the Orishas through African diasporic rituals; to creating a supernatural world to explore Blues and Rock 'n' Roll; to resurrecting the Jumbie dance of Montserrat from a contemporary and queer perspective.
​
Jamal has undertaken research in Trinidad and Tobago and Montserrat, through support from Arts Council England. His work has also been shown at Kampnagel (Hamburg), SPILL Festival of Performance, Royal Court, Battersea Arts Centre and the Barbican. ​In 2023, he did an artist residency with RISCO festival in
São Paulo, Brazil.
​
His writing has been published by Dog Horn Publishing, Oberon and Live Art Development Agency.
Jamal is a Recipient of a Jerwood Arts' Live Work Fund Award (2021), Another Route Fellowship (2022), and was short-listed for the Adopt A Playwright Award (2023).
Back to
all writers
TO THE TOP