Back to
all news
Sarah's Debut Collection Published by CHEERIO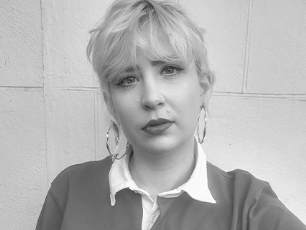 Sarah Fletcher's debut collection PLUS ULTRA has been published by CHEERIO Publishing.
'High-concept, formally daring, and sonically rich […] What a tremendous gift to readers to witness a poetics balanced so deftly between intellect and instinct.' – Kayo Chingonyi
In myth, the Pillars of Hercules near the Straits of Gibraltar mark the edge of what was then the known world, with the warning Ne plus ultra – No more beyond. Beyond power, beyond the sublime, beyond love, PLUS ULTRA begins where other poetry gives up.
Sarah Fletcher's dazzling debut collection pushes at the world, reaching towards the 'beyond' of its title poem to explore questions of power, romance, pain and the sublime. These poems challenge, play and press, but also carry an anxiety around borders: what is 'beyond'? What happens when you reach the boundary and keep going?
With a sharp, Plathian interrogative voice Fletcher's poems prowl the bars and night-haunts of Madrid and London, and in rich, mythic language plumb the below-places where discoveries are made, drowned, and left behind.
TO THE TOP