Back to
all news
James Funded by ACE for 'We Live Here' Project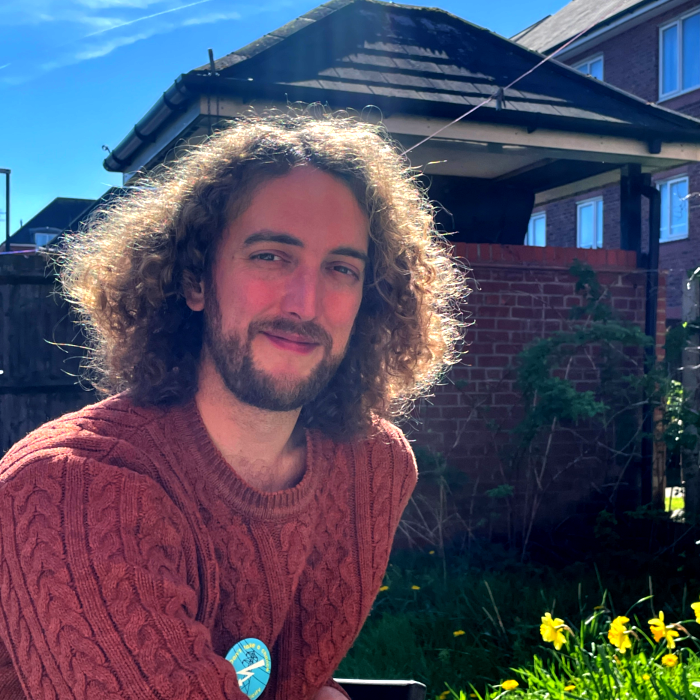 Squad grad James Varney has been awarded £11,700 by Arts Council England to support his community project, We Live Here, in Hulme, Manchester. The project is also supported through Contact Theatre's Future Fires programme and includes partnership and mentoring from Writerz N Scribez and the Writing Squad's Director, Steve Dearden.
The funding will allow James to expand and develop We Live Here, including hiring an Associate Artist and delivering 8 co-created workshops with Hulme residents across Summer 2023. He will also be partnering with the Hallé Orchestra and fellow grad Riley Bramley-Dymond to create 5 interview films with local residents, sharing their stories about the area.
About the project, James says, "Even in the face of the huge changes which have been forced upon it, Hulme has always been made by the people who live here. I'm really looking forward to sharing the programme of work we have planned for the summer this year. Hulme is a proper special place, I'm glad to live here, and I'm excited to create something with my Hulme neighbours as part of this project."
You can sign up for the We Live Here mailing list here  and follow the project on Instagram.
TO THE TOP