ISSUE 14
LUNCH POEMS – ELIZABETH GIBSON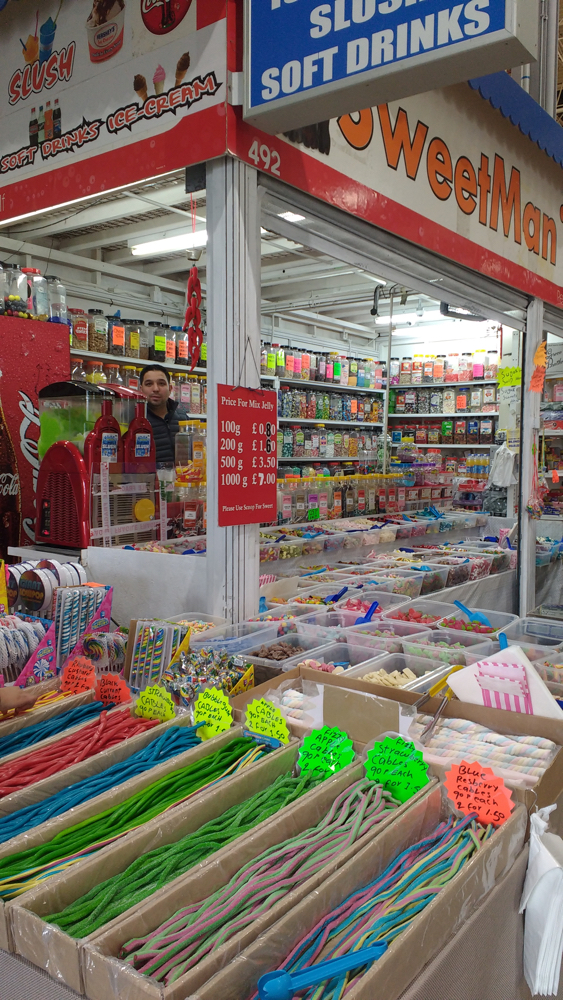 SWEET
The guy in his sweet shop, framed by shelves and walls
of candy, colourful laces and prices for jelly mix – 80p
for 100g, the 8 pasted on where the price must have changed
over the years. Sweetman, declares the orange frontage
above his head. He poises between tubs of lollipops and
swirling cartons of green and yellow slush, in a little
space that is all his own, in one second that is all ours,
before he serves someone else and life goes on. He smiles,
tongue in cheek, eyes dancing, amused. I only spot him
going through my photos later – I didn't know he saw me.
Our lunch poems workshop, exploring street writing and photography, took place in Leeds in April 2019 led by poet Andrew McMillan and photographer Lizzie Coombes.