Portraits of the Underbanks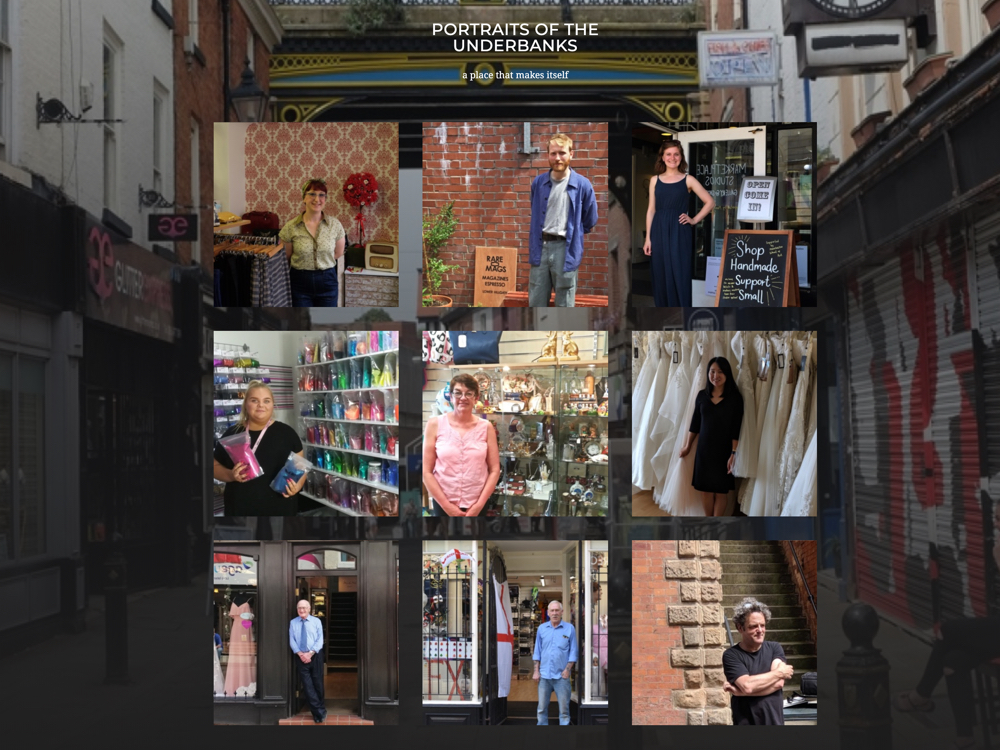 Stockport
_
Rediscovering the Underbanks is a Stockport Borough Council Heritage Lottery funded project working with the local community and businesses to breathe new life into the area, bring new people to its distinctive topography and stories, and to transform Stockport's historic high street into a vibrant destination for businesses and visitors. The Writing Squad is the only Arts Council England National Portfolio organisation based in Stockport (population 280,000).
In June 2019 six Writing Squad writers spent a day talking to the people who are making the new Underbanks, we wanted to capture the character of the place by producing the site Portraits of the Underbanks.
This is just a start, we hope more portraits of the Underbanks will soon be collected and the site, like the Underbanks themselves, will grow. This is also just the first activity we will be delivering in the Rediscovering the Underbanks programme.
The writers taking part were Jack Mann, James Giddings, James Varney, Katie Byford, Lenni Sanders, Lydia Allison, Ryan Watson and Sian Hughes. We were hosted for the day above the Underbanks by Molly Newport at MMU Market Place Studios.
Back to
all projects
TO THE TOP