Back to
all news
Meeting in the Same Way Differently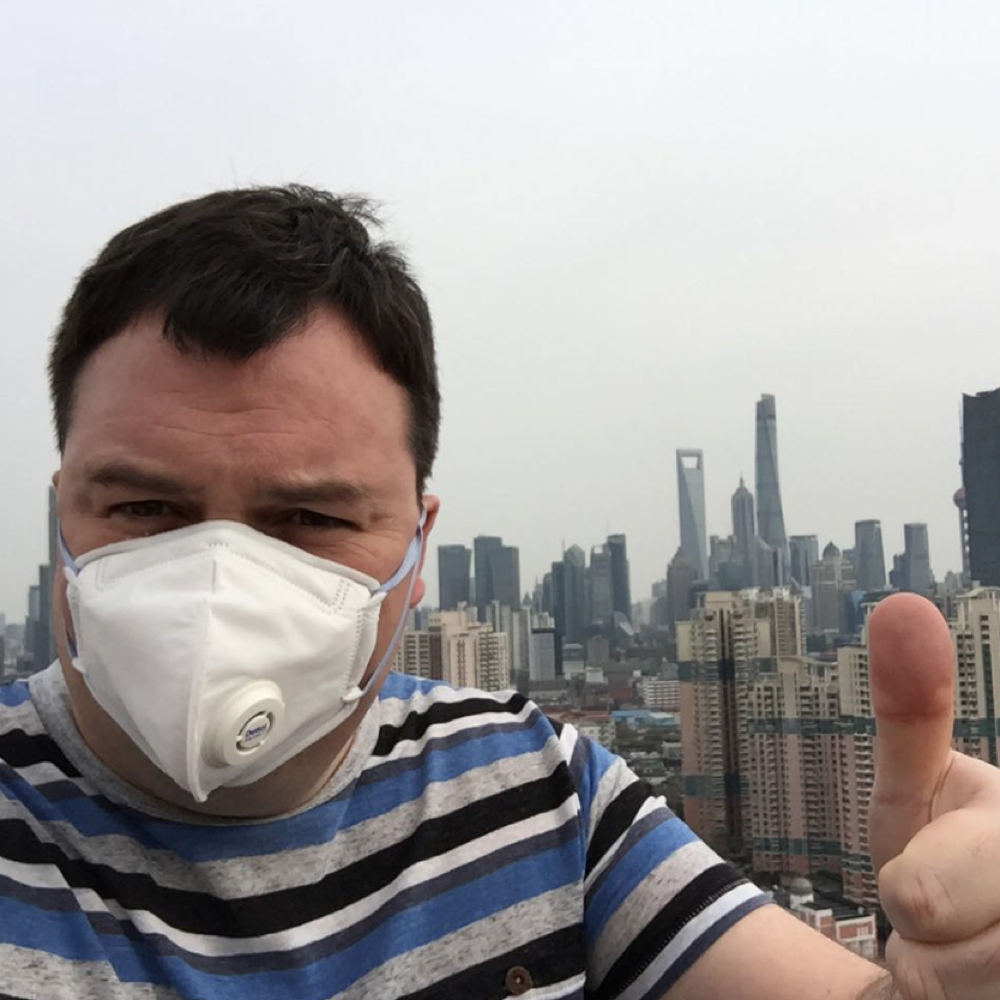 Towards the end of last month we had had a Distance Social, an open meeting to take a lead from Squad writers on their priorities as our circumstances change.
We had a workshop led by David Tait from his home in Shanghai (here is on the roof, we thought we'd spare you a Zoom screen grab). And more are planned over the coming weeks.
We've also had a series of mini-goal sessions with scriptwriters, prose writers and poets. Some Squad writers are working nine to five at home, some have been furloughed, some have seen freelance work dry up, some are left high and dry as their uni courses peter out. All are having to get used to new ways of balancing their personal and creative lives.
Our mini-goal sessions offered a chance to commit in a supportive group to an easily achievable goal – taking a bike ride, establishing a work pattern, reworking a CV, transferring some poems from notebook to screen, monitoring and limiting screen time. Anyone expressing a big goal, like writing the definitive corona trilogy would be discretely muted.
Next week we'll meet again and see how things have gone. We have had some good conversations along the way about how we approach writing.
We have been using Zoom for some time now, led by the access of needs of a housebound Squad writer, then started using it for meetings and for writers abroad to attend workshops. Now we are all on it!
TO THE TOP