Back to
all news
Laura's Poem on Wakefield Sculpture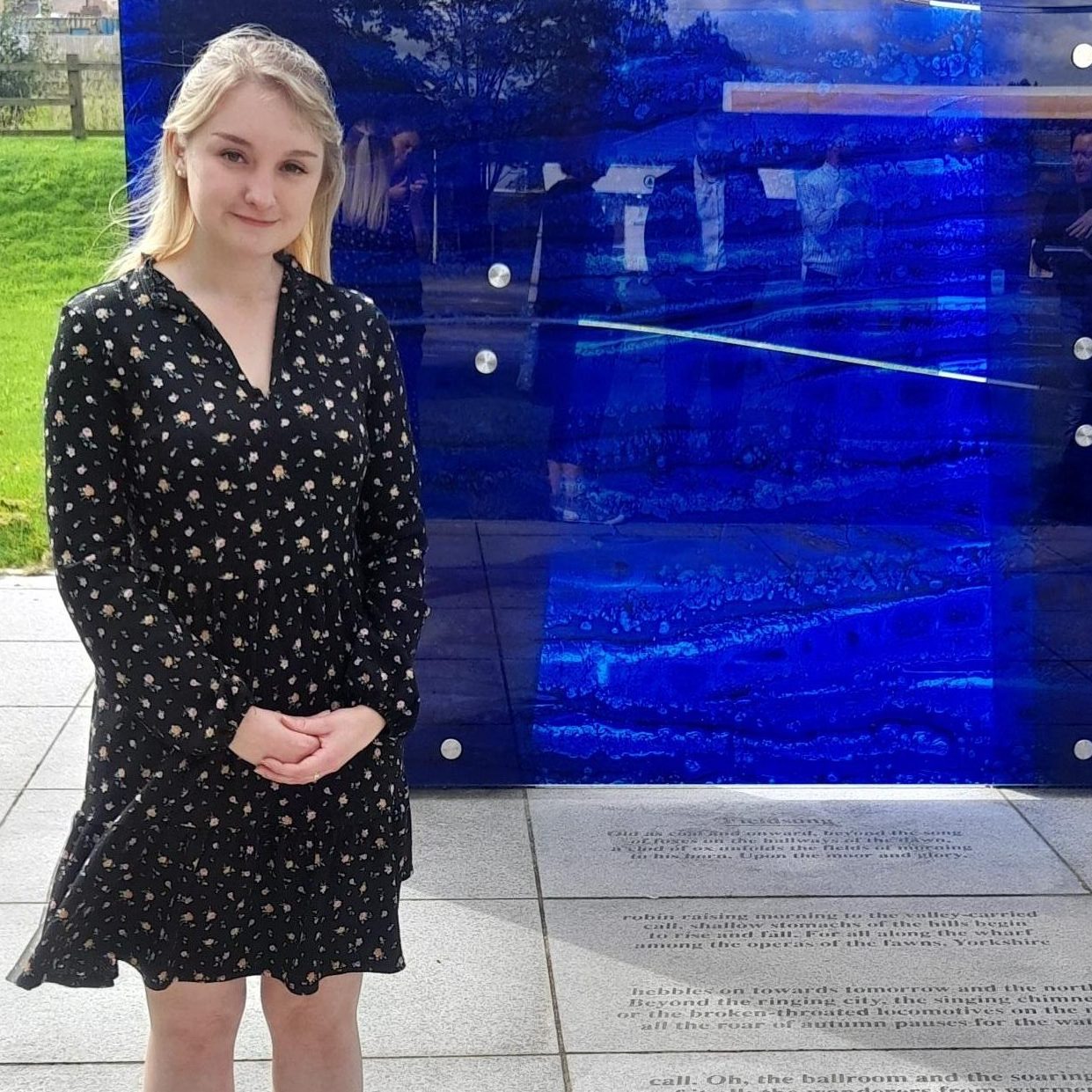 Laura Potts' poem 'Fieldsong' has been unveiled as part of a sculpture project in Wakefield. The sculpture was a commission by Wakefield Council to celebrate the River Calder and the waterways of Wakefield.
The sculpture is part of a series which have been installed on the City Fields estate in Wakefield. Each one honours a certain part of the city's history. Graeme Mitcheson, the sculptor, reached out to Laura to share his commission. The result is an illuminated sculpture, entitled Ever-Glow, which lights the area at night. The poem, 'Fieldsong', is based on the Stanley Ferry waterway and inscribed in the sculpture's stone. It has a certain fluidity, like water.
Wakefield's history was built on coal mining and cotton mills. Back in the day, the Aire & Calder canal was the perfect way to connect the city with local centres of industry such as Manchester and Hull. These days the waterways are used for pleasure and recreation – Wakefield's marina is a beautiful place to visit for a walk on a Sunday afternoon.
Photo by Wakefield Council.
TO THE TOP