06th May 2021
The Braag Presents: A Night of Poetry and Murder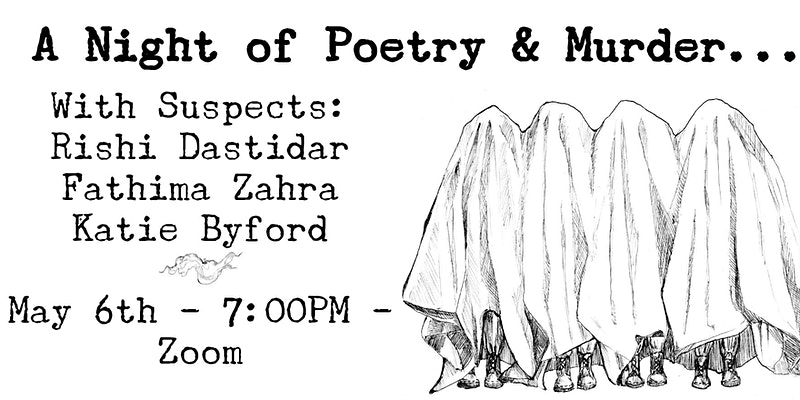 This April, Kym Deyn set up The Braag, a production company for live literature and performing arts events supporting underrepresented and emerging artists in the North East of England.
They will be holding the first of their monthly Poetry Murder Mystery nights on Thurs 6th May – and you're invited.
"A POETRY MURDER MYSTERY, a monthly poetry night with a twist. Three of the best contemporary poets from the UK and Ireland are invited to read their work, but among them likes a cold-hearted killer. Will poetic justice be served? After all, the murder is among us, in this very… Zoom."
Tickets are free or pay what you feel.
Back to
all events
TO THE TOP