10th December - 21st January 2023
Standing at the Sky's Edge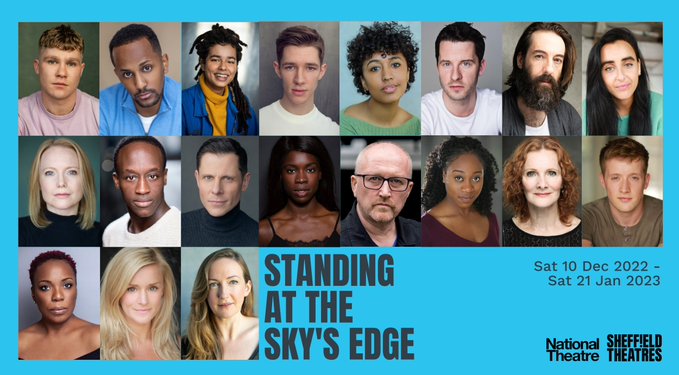 A castle built of streets in the sky.
Poppy wants to escape her old life in London. Joy and Jimmy want to spend the rest of their lives together. Rose and Harry want the new life they've been promised.
A love letter to Sheffield and a history of modern Britain told through the stories of one iconic estate, Standing at the Sky's Edge charts the hopes and dreams of three generations over the course of six tumultuous decades.
Winner of the Best Musical Production at the UK Theatre Awards and the 2020 South Bank Sky Arts Award for Theatre, Standing at the Sky's Edge is a celebration of strength and solidarity across six decades, set to the irresistible sounds of Richard Hawley. Captivating audiences during its sell-out 2019 debut, Standing at the Sky's Edge makes its return to the Crucible stage.
Back to
all events
TO THE TOP