20th September 2019
Prince Gorge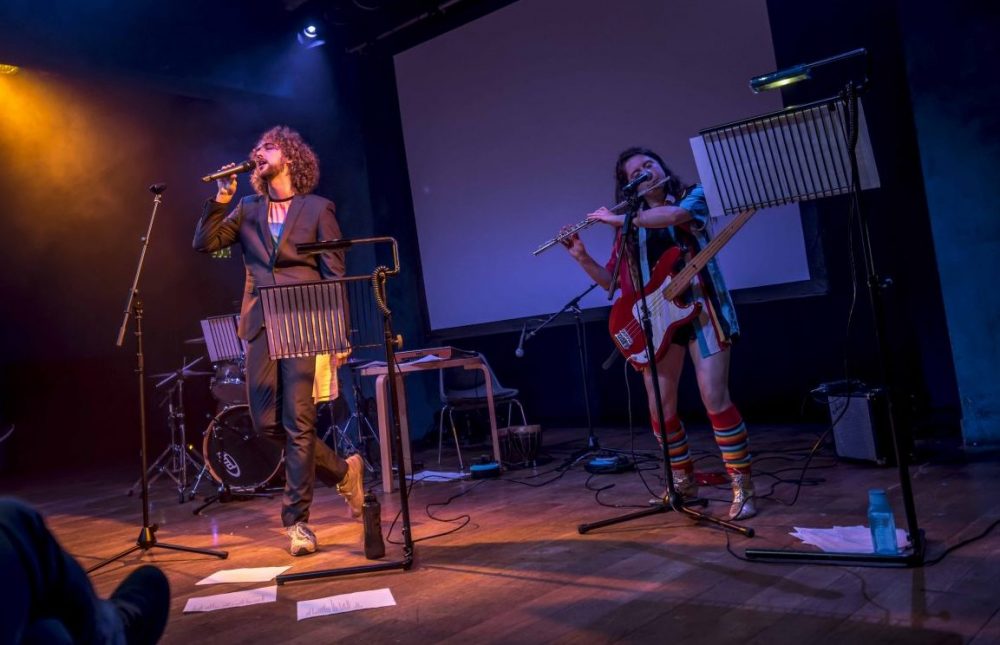 Squad 7 grad James Varney is performing in Manchester with his theatre project/band Prince Gorge. James will be joined by Eliyana Evans on synthesiser and percussion.

HRH GEORGE OF CAMBRIDGE IS A HOLY-BLOODED PRINCE AND A QUEER ICON.
Come celebrate his glorious existence and unstoppable rise to power with poetry, music, and the undying love you bear for him.
Prince Gorge is a live band and narrative poem which sees small royal boy Prince George of Cambridge grow up to become the Queer cult leader we've always needed him to be.
There will be flowers, there will be devotion, there will be literal ounces of blood.
Come weep, come laugh, come bring down the monarchy.
Prince Gorge last performed as part of The Royal Exchange Theatre's Co:LAB Festival in July 2018 and are playing gigs in development towards a narrative performance for theatre spaces.
Back to
all events
TO THE TOP