Issue 4
BREAKING BOLLOCKS
JAMES GIDDINGS
CITY SIGN MOYES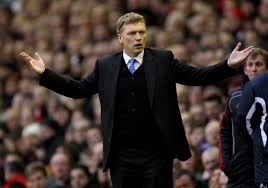 Manchester City Football Club have signed David Moyes as their deputy head coach.
Moyes will be continuing with his main role as the manager of Manchester United Football Club where he is in the first year of his six year contract.
City will be matching Moyes' £6m per year on a rolling basis ensuring their dominance over their rivals for the foreseeable future.
Although Moyes will be on the City books it is understood that he will not be coaching the city players.
City manger Manuel Pellegrini said, "Well, he is doing such as great job at United, why would we need him here at City? He is doing his job from home, and doing it well."
Moyes' latest handy work was displayed on the 25th of March in United's 3-0 defeat to City in the Manchester Derby.
His good work continues today as he names Buttner and Fellaini is his starting eleven. Welbeck in on the bench in a bid to keep up appearances.
WHAT THE FRACK?
The Conservative Party has announced today that they are not in support of fracking.
It was thought that Prime Minister David Cameron was a big endorser, with The Guardian dubbing him "Fracking's biggest cheerleader".
However it has recently emerged that there has been a big mistake. The error is the cause of a dyslexic intern at the Tory Party, who bungled the agenda.
The Tory Party are instead said to be in support of fucking, it has been announced.
Cameron held a press conference in which he put the record straight, "We are embarrassed that this miscommunication has occurred and carried on for so long."
He continued, "We have never been in support of fracking. Fucking, yes. But never fracking."
When asked why the Party were in support of fucking, Cameron said, "Well it feels good don't it? It makes your pecker tingle. It's like sitting in a warm bath and having your feet tickled. It's bliss."
Reports show that there has been a resurgence in backing for the Conservatives, with demonstrations being held outside the Houses of Parliament.
It is said that the sound of ball-slapping and guttural moaning can be heard from Bucking Palace.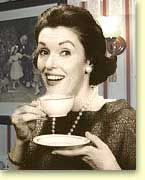 SEND TO SALLY
Hi Sally,
I've stumbled on this new phenomenon called Youtube, and it's ruining my life. At first I was just using it to watch my Justin Bieber videos, but then next thing i know i'm watching Miley Cyrus lick her own elbow. It's avalanched from there; i've spent hours watching videos of spider bites and cats sitting in sinks. I've stopping eating. What can i do?
Rick Astley,
Newton-Le-Willows
Dear Rick,
The only thing I can say to you is trust your gut. If it says to keep watching, then keep watching. The danger is you'll leave the computer and miss Jenna Marbles' most recent upload. Then where would you be? Your gut is there to guide you, the golden retriever to your broken eyes, so follow it. It may gurgle and say you are hungry, it is right.  It is hungry for dogs running into parked cars and Russians fighting in car parks. Eat up.
Sally
YOUR WEEK AHEAD
Aries (21 MAR-19 APR)
You will have an unexpected hospital visit after you attempt to drunk-punt a fox over next door's fence.
Taurus (20 APRIL – 20 MAY)
Michael Jackson will rise from the dead and appear by your wife's stirruped legs. He will ask to be your son's godfather.
Gemini (21 MAY-20 JUN)
The chance of you 'finding yourself' this week is 4,3. The chance of you finding yourself bollock naked in a drag queens cabaret club is 2,1.
Cancer (21 JUN-22 JUL)
You will be misdiagnosed. No they aren't haemorrhoids, Fat Steve stuck a catfish up there after you strawpeadoed a bottle of port at your Nan's 60th.
Leo (23 JUL-22 AUG)
When God closes a door, he opens a bingo hall. This week Betty will tell you they didn't call two fat ladies and swindle you out of a fiver.
Virgo (23 AUG-22 SEP)
The romance in your relationship isn't dead, but after Mittens crept into the oven while you were baking a pie, pussy almost certainly is.
Libra (23 SEP-23 OCT)
For mothers day you let your sibling sort out Mumsie's present. You sidestep the awkward thank you hug as she unwraps a book on the Oedipus complex.
Scorpio (24 OCT-21 NOV)
After following advice from a Taiwanese tantric guru, you let an angry scorpion sting your penis an inch bigger in girth.
Sagittarius (22 NOV-21 DEC)
This week you meet the girl of your dreams. You wake up alone in your sticky sheets and cry into a hot water bottle. The tears will comfort you.
Capricorn (22 DEC-19 JAN)
Yo ass gets popped on da streetz when you ask some young blud if he'd like fries with that shake.
Aquarius (20 JAN-19 FEB)
On Tuesday you find a pair of mechanical prosthetic legs left against a wall. They are yours after Oscar Pistorius decides he doesn't need them to run away from his problems.
Pisces (20 FEB-20 MAR)
After your doctors appointment you are told by a friend that girls don't have prostates.